Let's face it, as Mums we rarely get any privacy or space to ourselves unlike everyone else in the family.
The kids have their bedrooms, the hubby has his shed, but we often lack a space that is just for us (which is probably why we never end up sitting down)!
The thing is, creating a space for ourselves is the only way we can re-energise and clear our minds.
Which also means it's the only way we can be truly present, and show up as the type of parent, friend, and partner we long to be (if we weren't constantly racing between one thing and the next).
"A space to fill your cup, reconnect and breathe."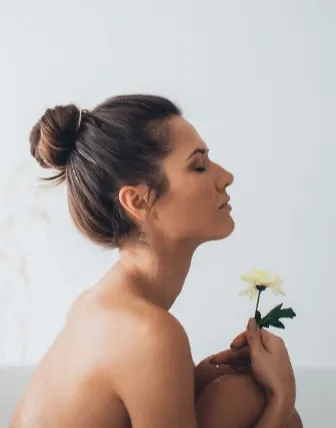 This blissful, relaxed, peaceful feeling can be right at your fingertips every day if you have a dedicated space to spend time in - and I know what you're already thinking 'It sounds wonderful but I'll never have time to enjoy it', but if a dedicated space was always there just for you, I can guarantee you would find your way to it more times than you might think. Your body and mind will crave time spent there.
My "Mama Me-Time Sanctuary" is an offer designed to provide you with your very own personal get-away .
To turn that junk room, never used spare room, messy corner storage room, into a loved and usable space, without the need to renovate, move house or spend hours of your time planning in as little as 6 weeks or less.
So what's included and how does it work?
Together we'll kick things off with a phone meeting to discuss all your needs, wants, desires, your preferred style and exactly how you want to feel in this space. I can even help you decide on the perfect space if you are unsure where in the house to set up or which room to use.
After our initial chat I'll set up a secret Pinterest board for you and I so you can start to gather ideas and inspo. This stage is purely about finding images that light you up - from wanderlust locations you dream of visiting, to rooms that you'd love to move into, colours, textures, patterns, prints you love, and anything that inspires you.

Once I feel like I have a clear visual of the overall feel I'll start designing an initial concept. I'll send you the concept for your approval and once we have agreed on the direction I will use this to design your space.

Here's a break down of everything that is included:
1x phone meeting to discuss all your needs, wants and desires.

Shared Pinterest board for inspiration.

Mood board / Concept creation with 2 revisions where we start bringing our ideas together and decide on a style and feel for the room/space.

Sample board and selections with 2 revisions - includes colours, lighting, textiles and furniture suggestions.

Fixtures and Fittings Schedule where appropriate and only where necessary or desired - door handles, mirrors, tiles, wall coverings etc. (depends on how far you are taking this!)

Furniture layout/floor plan - takes the guesswork out of where and how to place items.

Source Guide - names, websites of where to find and source everything.

Online presenting samples and completed works. We will use items you already have to save both money and time sourcing where appropriate.

 

And I will always work within your budget no matter how big or small.
I will keep you up to date with how things are progressing and share your project with you via Milanote - an online project organisation/management tool.
At the end of our time working together, you will have everything you need to confidently create your "Mama's Me-Time Sanctuary"
Total value $990.00 (but really it's priceless!)
NOT INCLUDED: 
Furnishings, textiles or any materials.

Ordering furniture/materials, styling the room/space, liaising with trades or project management if required (this can be done at an additional fee)
Total investment $490.00 Spring Time Sale Only $343.00!!

**once payment has been received I'll be in touch to set up our phone meeting**
START CREATING MY SANCTUARY